#HFFArchives | January 2020
This exhibition was about the International Open Elective that @ghailokesh taught at NID. The topic of the module was 'Wrapped in Compassion.'
The students at NID visited various places to learn the stories about people who are compassionate and make efforts for the betterment of other's lives! They visited Happy Faces Foundation to know more about the story of how it started and how it has impacted the lives of the women working here. The students then developed products based on their study.
Our women artisans were curious to know more about 'Wrapped in Compassion'. They, along with our founder, visited the institute and spent some time there, getting more insight on the display based on the studies. The day ended with our team translating out a poem to our women artisans that was specially written for them.
It has always been an honour for us and our work to be recognised in any manner. We look forward to more such days, full of new learnings, happiness and compassion.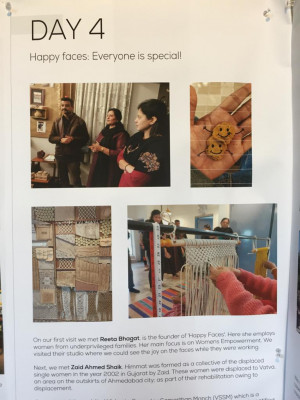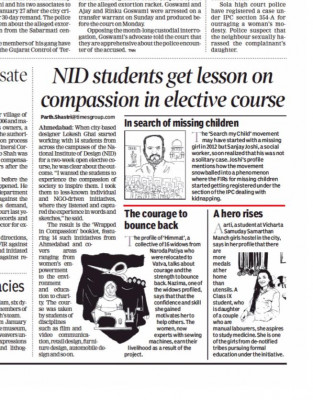 What's your reaction?
0
Cool
0
Upset
0
Love
0
Lol