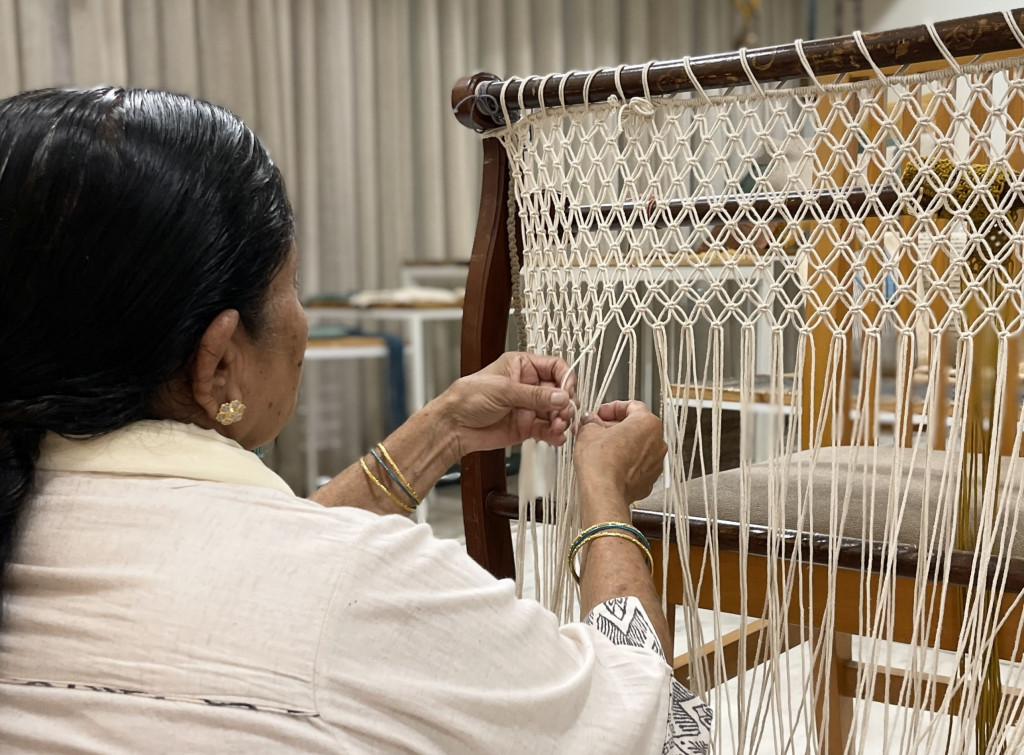 TEACH.
EMPOWER.

INSPIRE

Macrame originated in the 13th century as a craft to make patterns and surfaces through knotting. This technique passed down from generations and variations across the world is continually and endlessly re-interpreted through a single material and the easiest tool – your hands!

In early 2019, our head artisan Ranjanben was assigned with a task of creating a beautiful knotted wall hanging. With her own creative imagination, online tutorials and persevered efforts of trial and error, she was able to create a unique and beautiful piece.
At Happy Faces Foundation, we then pursued various macrame designs for home decor and lifestyle objects with the guidance of principal designer Pramila Choudhary.  One of these earlier creations had one hundred and eight knots which laid the first idea for our online venture www.108knots.com
These are all first generation artisans who train with us and learn the techniques. Each of these urban artisans individually craft a product and also participate in the regular functioning of the workshop by understanding the material, costs and design methods.
We have led various training workshops in Dholera, Borvav, Chitrod, Mal Samot, Karnali, and Odhov and created a community of like-minded women who want to come together to be empowered and inspire others