Bonsai Bonanza, Mumbai ~ #HFFArchives | February 2020 ⁠⁠
⁠⁠
Exhibitions are our most treasured chance to be out in a new world, indulging in human interaction. They give a sense of fulfillment to our artisans and also help them gain confidence in their work.⁠⁠
⁠⁠
We exhibited our handmade products at the Bonsai Bonanza held at Jamnabai Narsee School, organized by JNPTA and India Friendship Bonsai Society. We were thrilled to be present amongst plant lovers, bonsai enthusiasts and people with a green thumb. Mumbai had us overwhelmed with the response and their unparalleled energy! ⁠⁠
⁠⁠
We cannot wait to get back to exhibitions, be amongst talented people, learn, weave stories and share smiles. ⁠⁠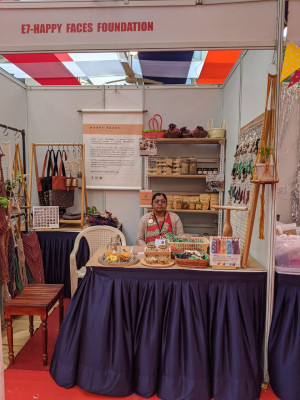 Until then, "Let's be safe, root for each other and watch each other grow!"
What's your reaction?
1
Cool
0
Upset
0
Love
0
Lol